SPAA MEMBERS
Ronald W. Alston, Sr., CP
After serving in the Armed Services as a combat Marine, and spending a tour of duty in Vietnam, Mr. Ron Alston, became a Chicago Police Officer. For 20 yrs., he served the city of Chicago while completing his undergraduate (BA) degree in Corrections and Criminal Justice.
Mr. Alston was trained and certified by the FBI in varied methods of crime detection, crime scene investigation, and criminal behavorial patterns. He taught classes at various universities and holds an advanced ranking in Martial Arts, and Jujitsu.
Mr. Alston developed the "Safe School Zone" project and is a compelling speaker, and currently the president of the Matteson SPAA - chapter. He communicates with flare and richness and challenges his audiences to hear his message that is unabridged and uncompromising.
Speak For Yourself
Host Your Own Radio Show!
Click Here For Details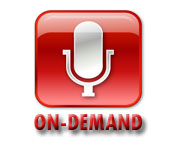 Spaa Benefits
SPAA BENEFITS, PROGRAMS & SERVICES:
The SPAA provides a variety of professional speaking, writing, marketing and publishing programs & services exclusively to it's members ...
Join Spaa Now
Professional Training To Enhance or Develop Your Speaking and Writing Skills!
Join SPAA Now
For The Next SPAA Training Near You.
Register Today